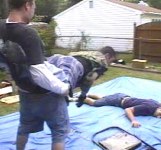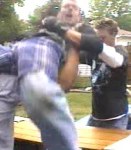 Spaz slams Paramecium face first on the steel chair.
Paramecium is then rapped in barbed wire
& powerbombed through a makeshift table.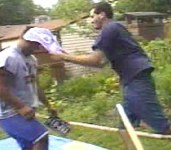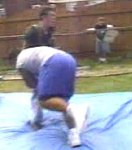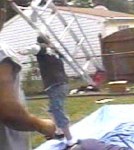 Kamikaze is hit in the head with a handicapped parking sign.
Paramecium has a steal chair dropkicked into his face and is then speared.
Spaz is hit in the head with the ladder.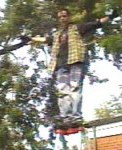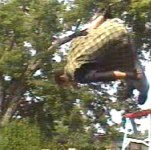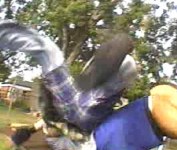 Paramecium performs the most breathtaking Swanton we have ever seen,
off the 10 foot ladder onto Kamikaze and through a table.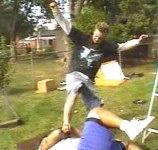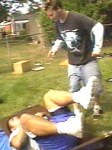 The Main Event - Scott Thunder & Paramecium live up to their billing,
defeating The Crazy Bastards and for the Tag Team Championships.
Spaz attacks his partner Kamikaze.