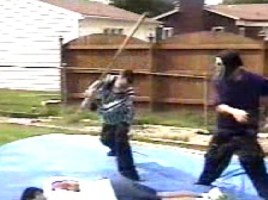 Dellico attacks Thunder with another Singapore Cain.
The referee (P.A.B.) grabs the Cain from Dellico and
beats Thunder with it. Helping Dellico win the match.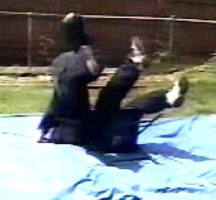 The 6-Man Tag Team Championship Match was filled with action.
Arachnid drops Lestat in a fireman's carry.
Sinsyde gives Armand a Lay-Z-Boy DDT.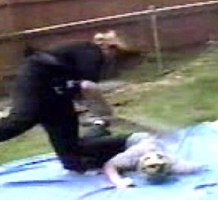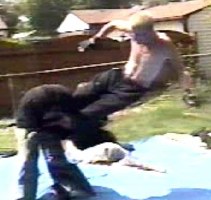 Sinsyde attacks Ogre with a barbed wire bat.
Armand delivers a beautiful dropkick.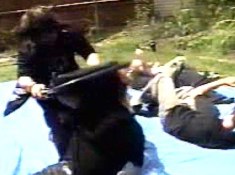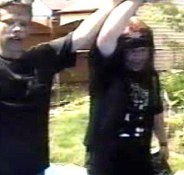 Sinsyde hits Lestat with a steal chair while other action continues
in the background. Arachnid & Sinsyde raise their hands in victory.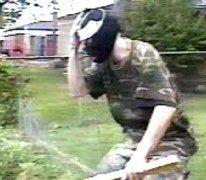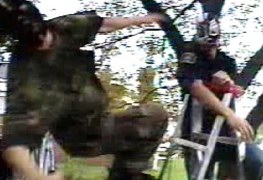 Army Dude enters with bandages rapped around his head. He is still
feeling the pain from when Wrestling Enforcer shot him several months
back. They battle atop the ladder as Enforcer knocks Dude off.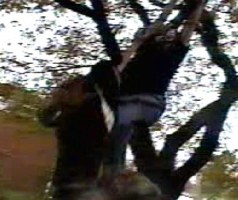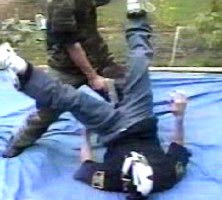 Hanging from the tree like American Gladiators, they kick each other
until Army Dude falls. Dude grabs possession of the gun and shoots
Wrestling Enforcer between the legs.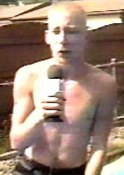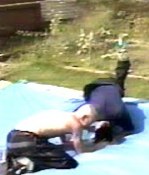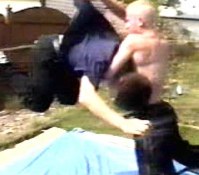 In his last match before his unfortunate passing, Armand defeated
Allen Vector for the Lightheavyweight Championship.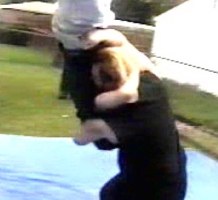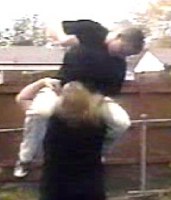 Stratus gives Arachnid a running slam.
Arachnid counters an attempted powerbomb.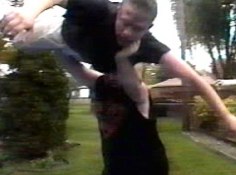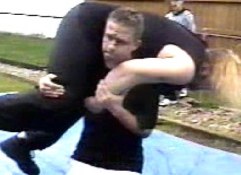 Both men showcase their strength with big power moves.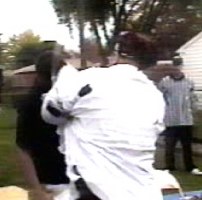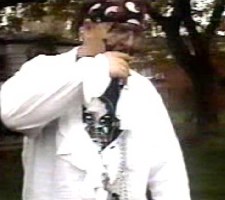 Sinsyde (Arachnid's Hell's Faction partner) hits Arachnid with
a foreign object. But was he aiming for Arachnid or Stratus?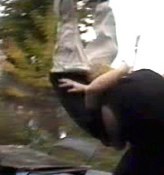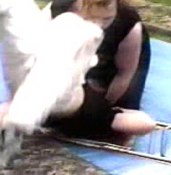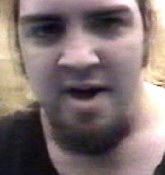 Stratus finishes Arachnid off with a big slam through a makeshift table
and a tombstone on a steal chair.