Kamikaze and Thunder boast about Kamikaze's World Title run.
Kamikaze drops a barricade on Paramecium's foot.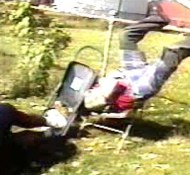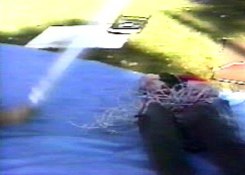 Kamikaze dropkicks a chair into Paramecium's face.
Then raps Paramecium in barbed wire and hits him with a steal pole.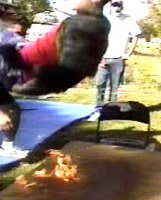 Paramecium is dropped on a flaming makeshift table...
... and catches fire.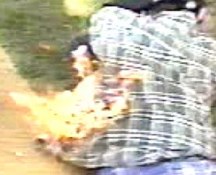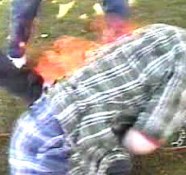 Others try to extinguish the flames with their feet.
Finally Paramecium removes his second shirt and completes
the match. He suffers minor injuries.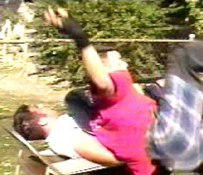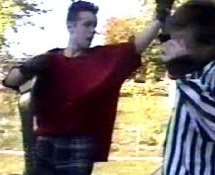 Paramecium performs his first ever swanton and wins back
the World Heavyweight Championship.
NOTE: Paramecium's swanton is different from any other.
He places a ladder across two chairs, sets his opponent on top,
sandwiches him with another chair and performs the swanton
off the fence. A truly unique and devastating maneuver.