Redemption 2000 Results
New Jobber Championship
Midnight Lightning vs. Army Dude
This match ended inconclusively however as Army Dude just would not stop dancing.
HaRdCoRe Championship (w/ 5 mystery opponents)
Arachnid defends against Gus the Annihilator vs. Crack-Edd vs. Sinsyde vs. Father Athos (debut) vs. Missy Maniac
Stratus vs. (mystery opponent & debut) Rictor
With the help of special guest referee Paramecium, Rictor came out victorious.
Lightheavyweight Championship
Allen Vector def. Bad Boy Barrett
Ceiling Tile Intergender Tag Match
P.A.B. & Dellico (D.M.S.)filling in for SP.B. def. Natalya & Jade
World Heavyweight Championship / Belt in the Tree
Paramecium def. Scott Thunder to become new World Champion.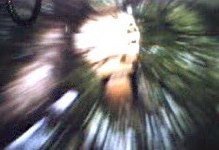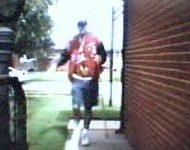 Scott Thunder's new weapon, a barbed wire bat.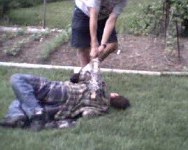 NOTE: The way to win a Belt-in-the-Tree Match is to climb the tree, grab the belt and make it back to the ground before your opponent.