After a brief rest period, Paramecium was able to get the feeling
back in his legs. And he mustered enough strength to jump off
a chair and deliver a vicious kick to Scott Thunder.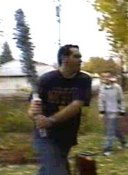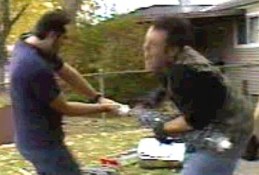 Scott Thunder came back with the biggest barbed wire bat
we have ever seen and turned Paramecium into swish cheese.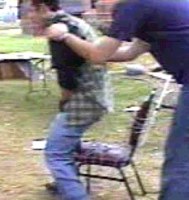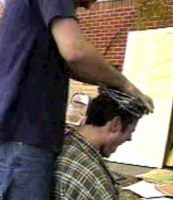 Thunder seats Paramecium on a barbed wire throne!
And drives a barbed wire crown into Paramecium's skull!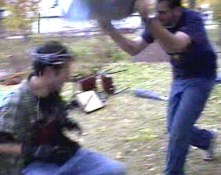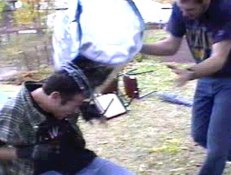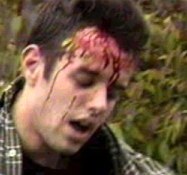 Thunder drives the barbed wire crown even further into Paramecium's skull with a steel trash can!!!
At this point, Paramecium began bleeding profusely.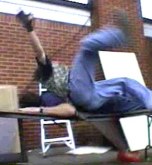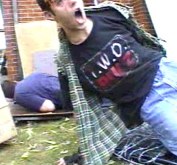 Paramecium comes back to perform a death-defying swanton
off the ladder, driving Thunder through a table.
The move backfires however,
as Paramecium lands on a barbed wire chair!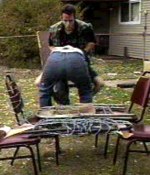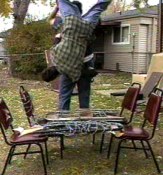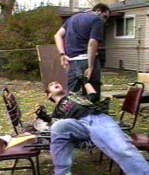 Paramecium then set up a barbed wire makeshift table from hell
and attempted to powerbomb Thunder onto it...
But Thunder reversed and back-body-dropped Paramecium onto it !!!
THE MOST VICIOUS POWERBOMB WE HAVE EVER SEEN!!!
Everyone in attendance cringed as Paramecium screamed in pain!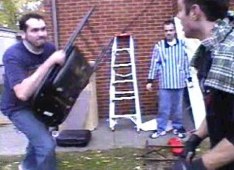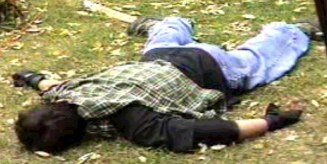 After a 9-and-a-half count, Paramecium got back on his feet
before Thunder cracked him in the head with a Wrestlemania chair.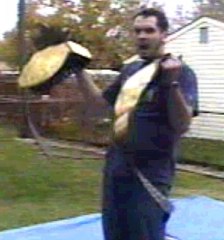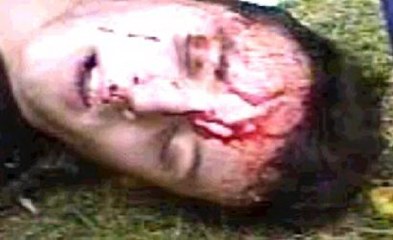 Scott Thunder declares himself the four (4) time world champion.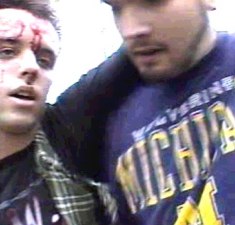 Thunder then picked Paramecium up and walked him out of the backyard.
Fade to black.