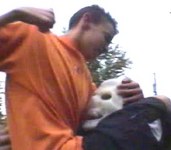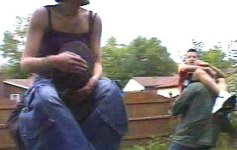 A double powerbomb was thwarted when Missy and Chris countered into double frankenstainers
followed by two running body splashes.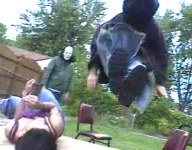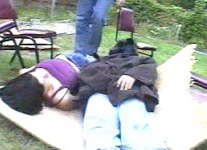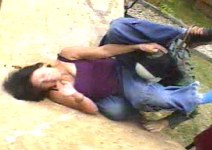 The Druid jumped off a chair at Missy, but she moved and the Druid crashed through the table instead.
The fun was over for Missy as Zygoplath powerbombed her through a table.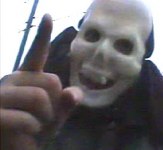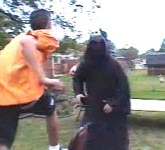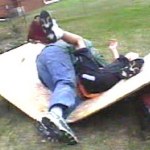 Chris leaps at The Druid and both go through a makeshift table.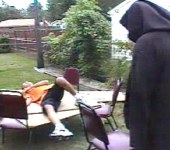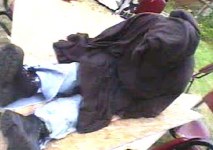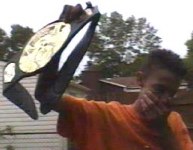 Druid attempted to crush the champion but Chris moved and Druid went through the table.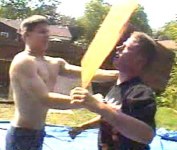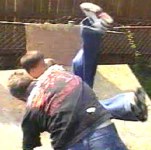 Our HaRdCoRe competitors wasted no time starting the match.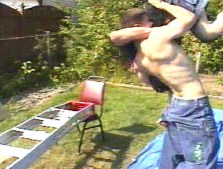 Vector suplexes Arachnid onto a ladder!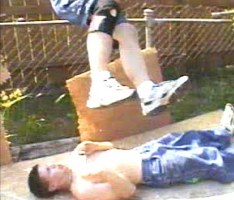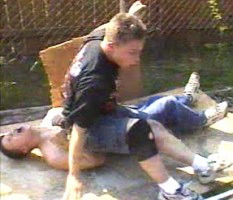 Arachnid leaps over the fence, landing right on his brother's chest.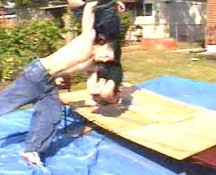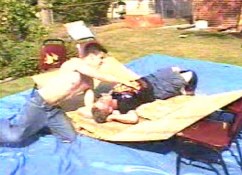 Vector performs the firemen's carry, slamming his brother through a table.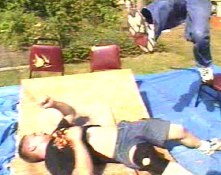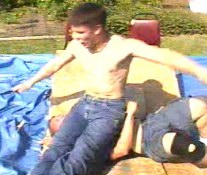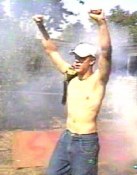 Vector jumps off a chair onto his brother, landing right on Arachnid's face and chest to retain.