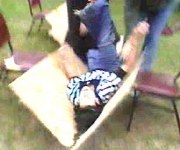 Zygoplath & The Druid battle with foreign objects before dropping the ref through a table.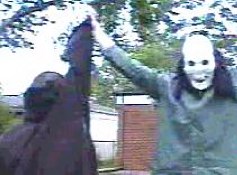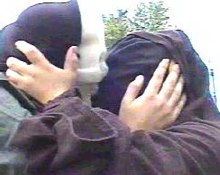 After a double DQ they gave each other a celebratory smooch!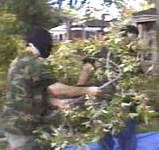 Army Dude was ready for the Bootcamp Match. The Dude brought with him some
foliage for natural camouflage. He can be seen here dancing before the match began
and then attacking Korpral with branch.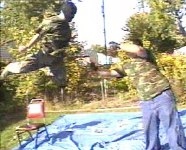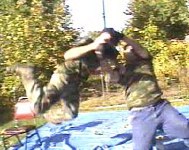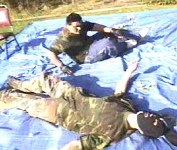 Korpral caught Army Dude in the air with a diamond cutter for the win.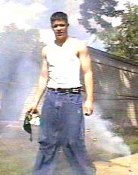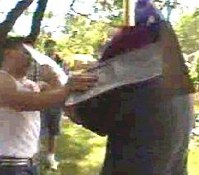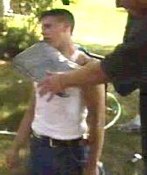 HaRdCoRe Champion Allen Vector starts off strong by cracking challenger John
Cynic in the head with metal sheets. Cynic returns the favor.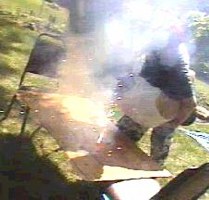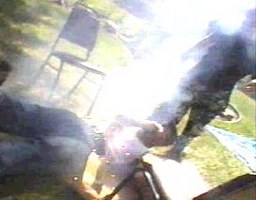 Fireworks are set off atop a makeshift table. "All the better for me to slam you onto."
Cynic drops the HaRdCoRe Champion on a "flaming" table.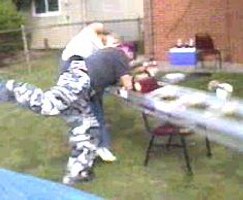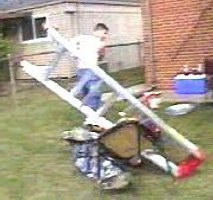 Face meets metal, when Vector slams Cynic's face into a propped up ladder.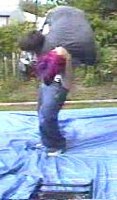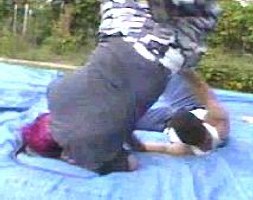 Allen Vector finishes off John Cynic with a fireman's carry,
dropping the challenger head-first on a steal chair.