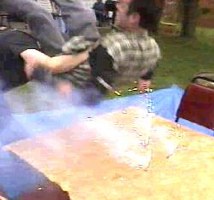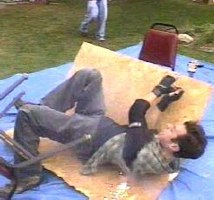 Paramecium is powerbombed on a flaming table.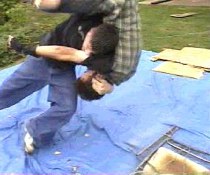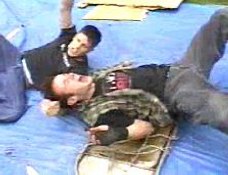 Allen Vector retains the HaRdCoRe Championship by dropping
the challenger on a barbed wire chair!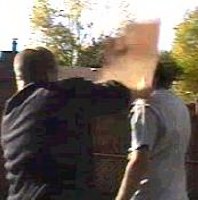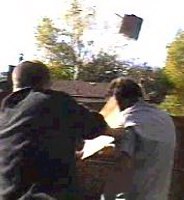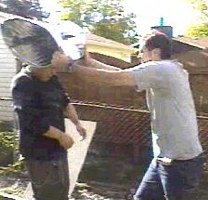 Stryknieghn breaks wood over Thunders head! Thunder answers with a trash can!!!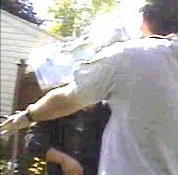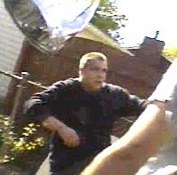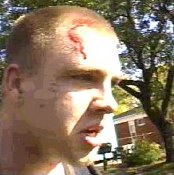 Thunder bounces another metal trash can over Stryknieghn's skull! And the bleeding begins!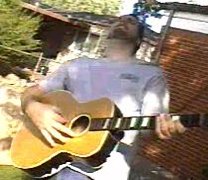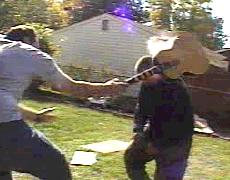 Scott Thunder sings a quick tune, then cracks Stryknieghn over the head with it.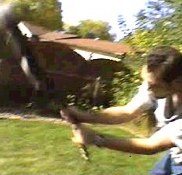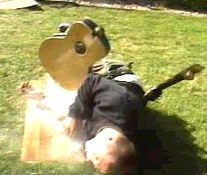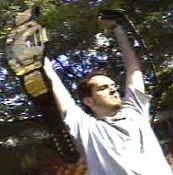 Scott Thunder performs another original tune. Then shatters the guitar over a prone Stryknieghn.
Thunder solidifies his win with this brutal powerbomb to become 4 time champion!